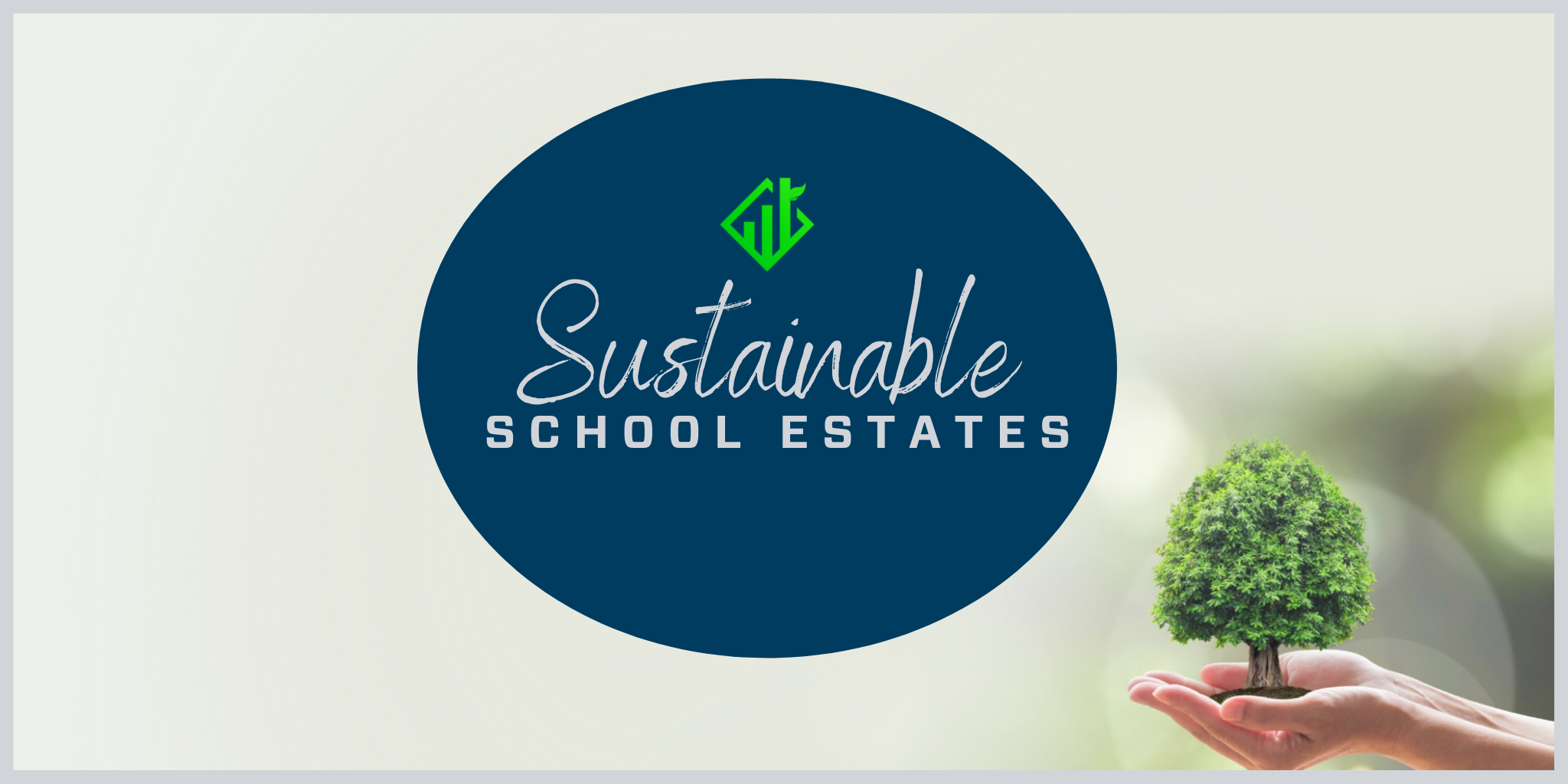 Our Statement

Carbon emissions from schools in the United Kingdom have been a major focus for school business leaders in recent times. As a result of the Government's promise of 'Net Zero by 2050' much is being done to reduce Operational Carbon within school buildings, this initiative has been crucial to ensuring schools become as operationally sustainable as possible. However, to ensure schools achieve 'True Net Zero' status it's paramount that we consider Embodied Carbon when assessing the overall sustainability of a school estate.
Embodied Carbon
The recent introduction of The School Rebuilding Programme has once again created a conversation around what schools can do to ensure their estates are as sustainable as possible. Whilst the focus of this programme is to re-build older schools to create more operationally sustainable buildings, this raises the issue of embodied carbon emissions within these building projects. With little being said about what needs to be done to ensure schools are able to combat this issue effectively. Our latest video looks into embodied carbon, what it is and why it's such a crucial issue we need to include in conversations around sustainability in school estates.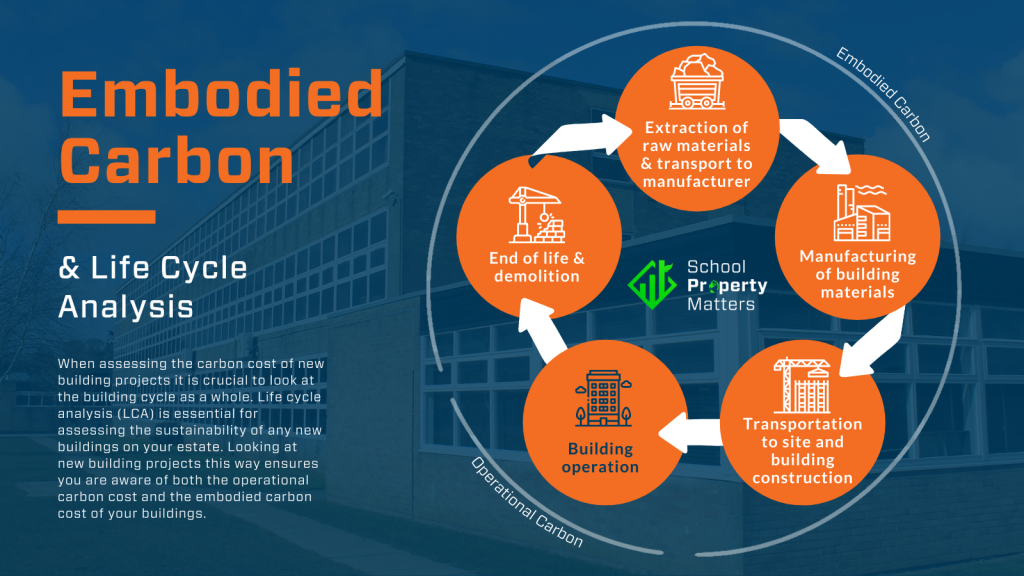 Building Lifecycle
Life Cycle Analysis plays a critical role in assessing the true carbon cost of school buildings in the UK. As our graphic demonstrates, 'Operational Carbon' only plays a small part in the overall emissions a building is responsible for, while 'Embodied Carbon' emissions account for a far more significant portion throughout the building's lifecycle.  In contrast to 'Operational Carbon' emissions that can be reduced over time through switching to more sustainable practices, 'Embodied Carbon' emissions remain fixed once a building project is complete. Therefore, it is crucial for schools to consider embodied carbon when looking at new building projects today.
Company
Solutions
Resources
© 2022 School Property Matters